We serve San Carlos, Redwood City, Belmont, Atherton, Menlo Park, East Palo Alto, Portola Valley, and Woodside. Membership is open to anyone with an Associate or higher degree or RN. For more information, call (650) 592-5822; or e-mail us at: aauw-mid-pen@earthlink.net.
---
DIVERSITY, EQUITY, INCLUSION
---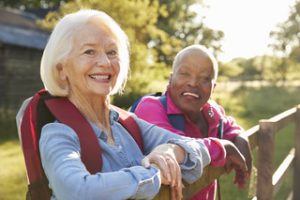 make new friends
enjoy monthly programs and interest groups
support opportunity and equity for women and girls through education, research, advocacy, philanthropy
AAUW's Mission Statement:
To advance gender equity for women and girls through research, education, and advocacy.
We are tenacious and trailblazing —  advocating for women and girls since 1881 and into the future.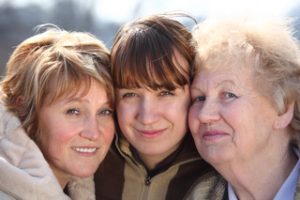 ---
---
---
Follow in the footsteps of award-winning authors, scientists, scholars, changemakers and community leaders. AAUW is providing nearly $5 million in funding to more than 260 fellows and grantees in the 2021-22 award year. These exceptional recipients will pursue academic work and lead innovative community projects to empower women and girls. Will you be next? Applications for the 2022-23 academic year are now open.
Title IX Civil Rights
At a public hearing held June 7-11, AAUW emphasized the need to restore and strengthen safeguards against harassment in schools and protect students from retaliation.
New LAF Case
Through its Legal Advocacy Fund, AAUW has provided millions of dollars to support hundreds of legal battles against sex discrimination. Most recently, we've adopted the case of Anne Devan-Song, a Ph.D. candidate at Oregon State University who faced sexual and gender-based harassment at the hands of a fellow graduate student.
AAUW membership is open to anyone with an AA degree or higher, or an RN degree. In principle and practice, AAUW values and seeks a diverse membership. There shall be no barriers for full participation in this organization on the basis of gender, race, creed, age, sexual orientation, national origin, disability, or class.
---
---
Education Fellowships
In 1888, AAUW gave Ida Street $350 to pursue graduate research — possibly the first fellowship of its kind in any country. In 1920, Marie Curie received $156,413 toward the purchase of a gram of radium. Other awardees include former secretary of U.S. Department of Health and Human Services Donna Shalala, anthropologist Margaret Mead, and astronaut Judith Resnik. To date, the AAUW Educational Foundation, through American and International fellowships, awards, and other grants, has helped more than 7,500 women pursue their personal goals through teaching projects, community action programs, career development and research studies. Total fellowships, grants and awards now exceed $3 million annually.
Legal Advocacy
AAUW has played a key role in critical women's and civil rights issues–lobbying, briefing Congress and the administration, spearheading coalitions. When 11 faculty who said Cornell University denied them tenure because they were women asked AAUW for funding, they inspired a concept that helps all women speak out for justice. Out of AAUW's support for that case grew the Legal Advocacy Fund, which provides funding and a support system for women who have experienced gender bias or sexual harassment in higher education. It is the only legal fund of its type in the U.S.